Andrew Bastawrous
 for his innovative, systems-based approach that has brought vision—and thereby better lives—to more than a million people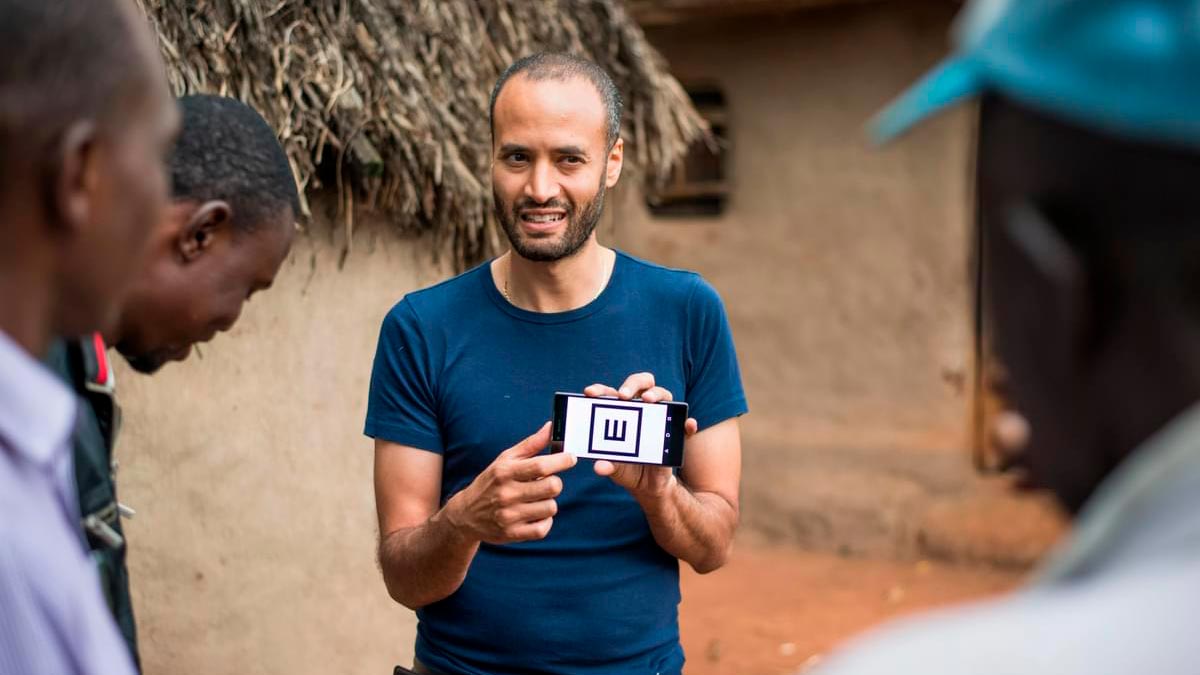 Professor Andrew Bastawrous is Co-Founder & CEO of Peek Vision Ltd and The Peek Vision Foundation. Peek is a social enterprise which develops smartphone technology and public health tools to help eye health organisations increase their impact. Andrew is also an Ophthalmologist (Eye Surgeon), and Professor in Global Eye Health at the London School of Hygiene & Tropical Medicine where he teaches on public health, eye health and innovation and leads a research portfolio. He is Co-Founder of the Vision Catalyst Fund, which is building a global fund for vision.
Andrew has worked and undertaken research in over twenty countries including two years living in Kenya, where he was leading a major eye disease study and the development and testing of Peek technology. He has published over 90 peer-reviewed articles focusing on international eye health and mobile technology in healthcare and has co-authored four book chapters. Andrew was made a TED Fellow in 2014 and has given two TED talks which have together been viewed over 2.75 million times.
Peek's software and data intelligence platform is being used to transform eye health in 12 low- and middle-income countries in Africa and Asia, working with governments and International NGO partners and other eye care providers. Close to 100,000 people are screened each week using Peek, with over 5 million people reached cumulatively to date. Peek's stand alone vision check app, Peek Acuity, launched on the Google Play store in 2016 and is a Class I medical device, which has been used in over 190 countries.
The work of Andrew and the Peek team has been recognised with generous awards including the Mazda Rebels with a Cause Prize in partnership with TED, the Gifted Citizen 2014 Award, the Index Design Award (alongside Tesla), and the Rolex Awards for Enterprise. Peek was voted "best social-impact start-up in Europe" by Google and McKinsey in 2016. All prize money has been re-invested in Peek.
Andrew has been listed as one of the world's 30 most influential people in public health, was selected as a "Young Global Leader" by the World Economic Forum, and is listed as an "Eye Health Leader" by the International Agency for the Prevention of Blindness. In 2016 he received the Clearly Vision Life Time Achievement Award and was made a Rolex Laureate. In 2018 Andrew was made an Ashoka Fellow and UBS Global Visionary and in 2019 he was declared a "Champion of Change" in The Ophthalmologist magazine's 2019 Power List.
In 2018, Andrew was given the honour of addressing the Commonwealth Service at Westminster Abbey (recent past invitees included Nobel Laureates Malala Yousafzai and Kofi Annan). He spoke in the presence of the British Royal Family, Prime Minister, and a global live TV and radio audience. In his address, Andrew highlighted the transformative effects of regaining lost vision, and the importance of international collaboration in ending avoidable blindness and vision loss worldwide.
That year Andrew also convened major banks, eye health organisations and funders to develop innovative financing models for eye health, recognising the chronic under resourcing of eye care (the subject of his 2018 TED Talk). The meeting led to the co-founding of the Vision Catalyst Fund which is catalysing new resources to bring permanent access to eye health to all those who need it.
In 2023, Andrew was recognised in the King's Birthday Honours with an OBE for services to eye health overseas.
In addition to his work as CEO of Peek, Andrew has worked with astrophysicists to crowdsource retinal data, with National Geographic explorers to reach isolated communities, and with artists and activists to advocate for eye care globally (Project Light). Together with his wife Madeleine, Andrew established a social enterprise micro-bakery model in Kenya that provides employment and healthy food opportunities for the mass market. He lives in the UK with his wife and three children.
Photo credit: Rolex Joan Bardeletti