Anne Goldfeld
Professor of Medicine and Pediatrics at Harvard Medical School
Anne E. Goldfeld, M.D. is Professor of Medicine and Pediatrics at Harvard Medical School, Senior Investigator in the Program in Cellular and Molecular Medicine, Children's Hospital Boston, Professor of Immunology and Infectious Diseases at the Harvard T.H. Chan School of Public Health, Physician in the Division of Infectious Disease at Brigham & Women's Hospital, and Founder of the Global Health Committee. She received her B.A. in Zoology with high honors from the University of California, Berkeley and her M.D. with distinction from Albert Einstein College of Medicine. She completed her internal medicine internship and residency, followed by a clinical fellowship in infectious disease, at Massachusetts General Hospital in Boston and completed postdoctoral work in molecular biology at Harvard University. Her life's work as a physician-scientist has been at the interface of scientific research, delivery of medical care, and human rights.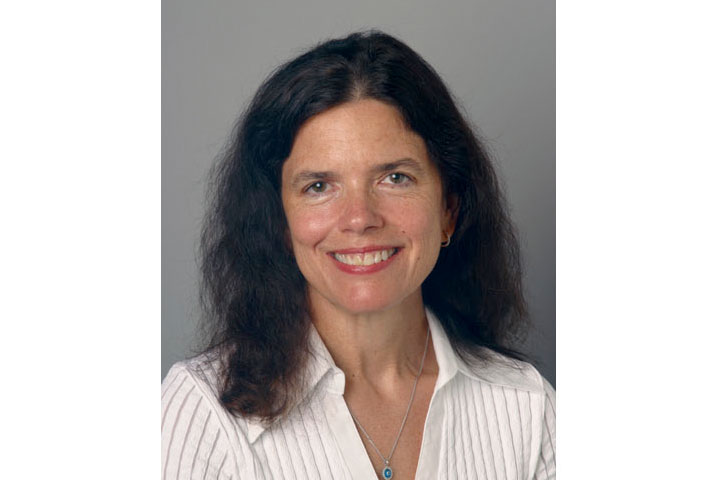 Learn more about Anne Goldfeld
Her work in refugee camps at the Thai-Cambodian border in the post-Khmer Rouge era propelled her to launch the world's first landmine prevention program in 1989 when she came face-to-face with their victims. She made the first-ever call for an international ban on landmines in 1990 before the U.S. Congress, co-founded the U.S. Campaign to Ban Landmines, and relentlessly raised public awareness to advocate for a ban, publishing first-hand reports of landmines' civilian toll in the New York Times, Washington Post, Boston Globe, Los Angeles Times, and elsewhere.
Facing the daunting problem of lack of tuberculosis care in war-ravaged Cambodia as refugees returned to their country, she co-founded the Cambodian Health Committee (CHC), a local non-governmental organization, in 1994. The community-based strategies for TB care and treatment she developed remain vital to combatting the disease and led to Dr. Goldfeld's recognition as a Hero of Global Health by TIME magazine in 2005.
By 2000, the Cambodian population faced a new disaster, the specter of AIDS; for its victims, co-infection with tuberculosis was typically a death sentence. In response, Dr. Goldfeld essentially founded a new biomedical field, conceptualizing the synergy between the two diseases as a unique condition requiring a much improved treatment strategy, despite the prevailing prejudice that dual therapy regimens would be too complicated for these patients. She assembled American, Cambodian, and French doctors and scientists for the Cambodian Early vs. Late Introduction of Antiretrovirals (CAMELIA) Trial. Her seminal 2011 paper in the New England Journal of Medicine demonstrated that TB/HIV patients could indeed adhere to multi-drug regimens, and revealed that reducing the delay in AIDS treatment in these patients led to a 34% reduction in mortality. This treatment strategy, adopted by the World Health Organization, saves roughly 450,000 lives every year. In parallel, she collaborated with celebrated photographer James Nachtwey in Cambodia to focus global consciousness on the problem, resulting in photoessays in TIME magazine and exhibitions of her writing with Nachtwey's photos in Paris, Berlin, and Bangkok.
Dr. Goldfeld also pioneered approaches for drug-resistant tuberculosis (DR-TB) working with CHC in Cambodia in 2006 establishing care for the disease in the county, which is now a model in Asia. Building upon this success she founded the Global Health Committee in 2008, establishing a second countrywide DR-TB program in Ethiopia, which went on to report the best treatment outcomes ever achieved in sub-Saharan Africa in the British Medical Journal in 2015. With over 2100 patients now treated, the program has prevented an estimated 20,000 from being infected in Ethiopia. In recognition of these accomplishments, which have produced new international standards for treatment of patients suffering from HIV/TB co-infection, and access to DR-TB care in resource-poor areas, Dr. Goldfeld was recognized as a "Visionary" by U.S. National Public Radio and awarded a Jean Mayer Global Citizen Award in 2013.
In her molecular biology research at her Harvard Medical School laboratory, Dr. Goldfeld has used the tumor necrosis factor (TNF) gene, which is activated in response to infection by pathogens such as viruses and bacteria as a model in basic scientific studies, which has led to a series of fundamental discoveries that have broad implications for eukaryotic gene regulation and therapies to control of TNF in autoimmune and other disease states. Over the years, in parallel with her delivery of care and advocacy work, she has pioneered the strategy of nesting basic scientific discovery within her clinical care efforts, allowing her to make key discoveries about the immune mechanisms underlying the clinical outcomes of TB and HIV infection. This has included identifying novel genes, factors, and cell types involved in the pathogenesis of TB and HIV. Her work has revealed that timing of HIV therapy in TB/HIV patients reshapes their immune systems at the cellular level, which in turn is independently associated with survival. Recently, she discovered that an FDA-approved antiparasitic oral drug, nitazoxanide (NTZ), can inhibit growth of both Ebola virus and M. tuberculosis in human blood cells, acting on specific sets of proteins that detect foreign RNA in the cell, and she continues to examine immune system mechanisms at the molecular level that can provide new therapeutic approaches to harness host factors in the control of disease.
Introducing Anne Goldfeld as one of our finalists