Today's world is short of a lot of things—sustainable environment, peace, prosperity, equality—but what we lack most is innovative, global, values-based leadership. If we can find and nurture that kind of leadership, the rest will follow.
In this special episode, you will meet Nithya Ramanathan, one of the three 2020 Tällberg-SNF-Eliasson Global Leadership prize winners. Nithya is an engineer and social entrepreneur, saving lives through the innovative application of technology, creating and applying data-driven solutions to global challenges. Listen, as she is interviewed by Cecilia Weckstrom, Sr Director, Diversity, Inclusion & People Innovation at Lego in the UK and a member of the 2020 prize jury.
What can you do? Take Nithya's call to action seriously and, then, nominate someone who deserves to win the leadership prize this year.
Music: "Without You" by Oxime © 2021. Permissions granted courtesy of Oxime Audio https://www.oxime-audio.com/
---
ABOUT OUR GUESTS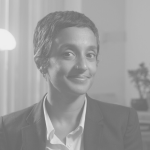 Nithya Ramanathan is the Chief Executive Officer and Co-founder of Nexleaf Analytics, a tech non-profit dedicated to preserving human life and protecting our planet. Nexleaf's unique approach brings together sensor design, data analysis, software engineering, and field engagement to identify and address big problems. Nexleaf technology currently protects the vaccine supply for 1 in 10 babies born on Earth. Nithya and her team have achieved this outsized impact by working shoulder-to-shoulder with Ministries of Health — rather than attempting to bypass governments — to scale cutting-edge technologies refined through close collaboration with personnel at every level of the health system, from top-tier government officials to Last Mile health care workers. Nithya is a PopTech Social Innovation Fellow, Switzer Environmental Fellow, and a Rainer Arnhold Fellow. She is the winner of the 2017 Hedy Lamarr Award for Female Tech Pioneer.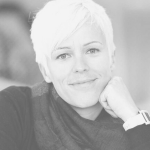 Cecilia Weckstrom is a product designer, marketing- and business strategist whose career reflects her passion for connecting people and innovation for impact. For nearly two decades she has held various roles at the LEGO Group and played a strong part in the LEGO turnaround to become the world's most powerful global brand and the most reputable global company in CSR**.
Over her career, Cecilia has worked across product and experience innovation, customer insight, digital marketing and -transformation and engaging the public in the LEGO Group's responsibility strategy. She is a champion of consumer co-creation, open innovation and eco-systems for value creation. Weckstrom was recently appointed Senior Global Director for Diversity, Inclusion and People Innovation at the LEGO Group. The role, while a departure from her roots in the consumer space, marries her speciality of strategy, innovation and leading change with people, culture and transformation.
Cecilia is a board trustee of the National Saturday Club, a charity focusing on inspiring young people to take up careers in the creative industry. A visiting fellow at her Alma Mater, Central Saint Martins, Cecilia is an adviser to select startups and a member of the International Advisory Board of HEC Paris, where she also completed her TRIUM Executive MBA. Originally from Helsinki, Finland, Cecilia is based in London.
*Brand Finance **Reputation Institute