"When you fall down, you make mistakes, and that's how you learn. If everything's always smooth and you never encounter any problems ever, I think you don't develop the courage to tackle whatever comes your way. So, you learn from falling down, you learn from getting knocked over by a wave, and not letting that keep you down." — Sylvia Earle
Today's world is short of a lot of things—sustainable environment, peace, prosperity, equality—but what we lack most is innovative, global, values-based leadership. If we can find and nurture that kind of leadership, the rest will follow.
In this special episode of the New thinking for a New World podcast, you will meet Sylvia Earle, one of the three 2020 Tällberg-SNF-Eliasson Global Leadership prize winners. Sylvia is a world-class oceanographer and educator. Listen, as she is interviewed by Ashok Mirpuri, Singapore's ambassador to the United States and a member of the 2020 prize jury.
What can you do? Take Sylvia's call to action seriously and, then, nominate someone who deserves to win the leadership prize this year. Nominate your candidate here: https://tallberg-snf-eliasson-prize.org/nominate/
Music: "Without You" by Oxime © 2021. Permissions granted courtesy of Oxime Audio https://www.oxime-audio.com/
Let us know what do YOU think and comment below.
Listen to the episode here or find us on a podcast platform of your choice, (Apple podcast, Spotify, Acast, Stitcher, Libsyn, etc).
---
OUR GUESTS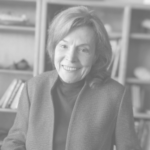 Sylvia A. Earle is a pioneering ocean scientist, explorer, author, influential speaker and conservation leader known as a global "ambassador for the ocean," Time Magazine's First Hero for the Planet, a Library of Congress Living Legend, National Geographic Society Explorer in Residence, Founder of Mission Blue, Founder of Deep Ocean Exploration and Research, Founder of Deep Hope, Founding Ocean Elder, Council Chair for the Harte Research Institute and former Chief Scientist of NOAA. A graduate of Florida State University with MA and PhD degrees from Duke University and 33 honorary doctorates, noted for break-through ecological explorations and effective conservation of marine ecosystems with a network of more than 130 "Hope Spots" and development of technology for access to the deep sea, she is featured in the Netflix film, Mission Blue and National Geographic's Sea of Hope, and received more than 150 honors including the Netherlands Order of the Golden Ark, the Princess of Asturias Prize for Concord, the TED Prize, Royal Geographic Society's Patron's Medal and the National Geographic's Hubbard Medal.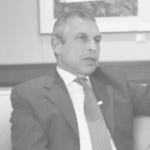 Ashok Kumar Mirpuri took up his appointment as Singapore's Ambassador to the United States of America in July 2012. Previously, he served as Ambassador to Indonesia from 2006to 2012, High Commissioner to Malaysia from 2002 to 2006 and High Commissioner to Australia from 2000 to 2002. A career diplomat, Mr. Mirpuri joined the Ministry of Foreign Affairs (MFA) in 1984. In 1994, he was appointed Director of MFA's Policy Planning & Analysis Directorate I (Southeast Asia). In 1997, Mr. Mirpuri was seconded to Shell InternationalLtd in the United Kingdom as Corporate Advisor (Asia Pacific). He was subsequently assigned to the Singapore Embassy in Jakarta in 1998 as Minister-Counsellor and Deputy Chief of Mission, having previously served in Jakarta as First Secretary (Political). Mr. Mirpuri graduated with an honours degree from the National University of Singapore. He received his MA at the University of London's School of Oriental & African Studies under a Raffles Scholarship. He attended the Programme for Executive Development at the Institute for Management Development, Switzerland, and the Advanced Management Program at Harvard Business School, USA.