Seven Global Leaders Selected From 2,165 Nominations
Winners to be Announced in November
Stockholm and New York, September 30, 2020 — Today the Tällberg Foundation announced seven finalists for the Tällberg Eliasson Global Leadership Prize, which is given annually to leaders from a wide range of disciplines and countries whose work is global, based on universal values, courageous and impactful. The Prize and the Foundation's leadership initiatives are made possible by the generous support of the Stavros Niarchos Foundation, (SNF).
"These women and men are changing a world that needs to be changed," said Tällberg Foundation chairman Alan Stoga. "The jury wanted their selections not only to reflect the complexity and danger of the crises facing the world, but also the resourcefulness and resilience needed to confront those challenges. All of them are working for the same goal: to make a dark world brighter."
The 2020 Tällberg Eliasson Global Leadership Prize finalists: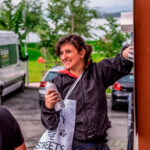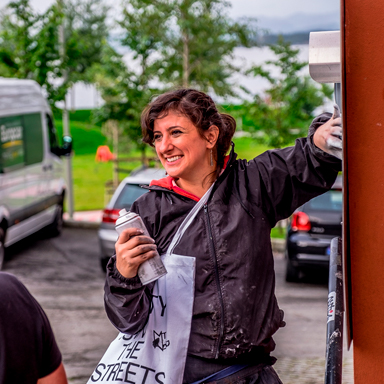 Bahia Shehab, Egypt, is a multidisciplinary artist, designer, political activist and historian whose work focuses on the interaction and intersection of modern identity and ancient cultural heritage. Her imaginative combination of calligraphy and Islamic art history produced cutting edge, beautiful, impactful street art during the Arab Spring and continues to inform her work as an educator and designer.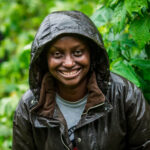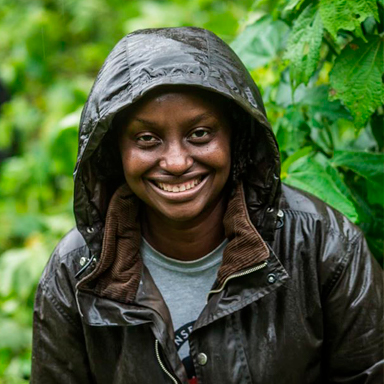 Gladys Kalema-Zikusoka, Uganda, a veterinarian and scientist, works at the intersection of human and animal health. Her work addresses the well being of human communities and wildlife where they interact, in order to contain the spread of zoonotic diseases, with global implications for a world trying to cope with the Covid pandemic.
Jared Genser, U.S., a human rights lawyer, has freed dozens of political prisoners around the world. He leverages solid legal work, a broad and deep global network, partnerships with local human rights groups and the magnifying impact of the media to tackle a wide range of political, human rights and criminal issues.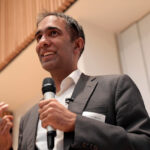 Jaykumar Menon, U.S. focuses on leveraging open innovation approaches to realizing basic human rights for billions of people. He co-founded the Open Source Pharma Foundation, which aims to generate affordable new cures in areas of urgent health need—with huge potential implications in the midst of the current pandemic.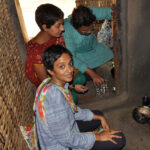 Nithya Ramanathan, U.S. is an engineer and social entrepreneur, and whose work focuses on designing and deploying sensor technologies, generating practical and reliable data analytics, and advocating for data-driven solutions to health challenges in low income communities, particularly in India and Tanzania. Her work—and her impact—combines high quality, innovative technology with deep local engagement and partnership.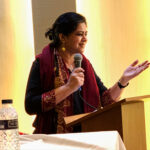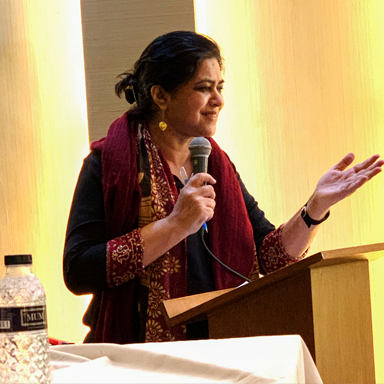 Sara Hossain, Bangladesh, is a lawyer and free speech advocate who has become a powerful voice for some of her country's most disadvantaged and marginalized citizens, as well as for persecuted and harassed journalists and others who challenge the system.
Sylvia Earle, U.S., is one of the world's foremost oceanographers. Her most recent work, Hope Spots, aims at restoring health and productivity to the ocean by focusing on key pressure points around the world.
Nominations for the Prize, which carries a $50,000 stipend, can be made by anyone, anywhere through an online process. In 2020, 2,165 leaders were nominated from 135 countries, representing a wide range of disciplines, occupations, and political perspectives. The finalists were chosen by a jury of women and men, themselves leaders from around the world. The jury's selections for the three winners of the 2020 Tällberg Eliasson Global Leadership Prizes will be announced in November and awarded in December.
"The pandemic has demonstrated the need for leadership and action that is global, value based, and impactful," said Stoga. "That describes few of our elected politicians, but all of these people. Maybe we are looking for leaders in all the wrong places."
---
About the Stavros Niarchos Foundation (SNF)
SNF is one of the world's leading private, international philanthropic organizations, making grants to nonprofit organizations in the areas of arts and culture, education, health and sports and social welfare. SNF funds organizations and projects worldwide that aim to achieve a broad, lasting, and positive impact for society at large and exhibit strong leadership and sound management. The Foundation also supports projects that facilitate the formation of public-private partnerships as an effective means for serving public welfare.
Since 1996, the Foundation has committed more than $3.1 billion through over 4,700 grants to nonprofit organizations, in 132 nations around the world.
Learn more at SNF.org.